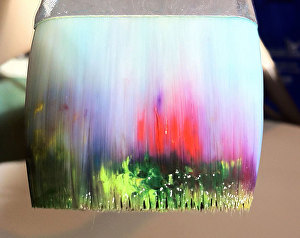 A gift to yourself before the holiday rush!
Once again I will be teaming up with RiverFlow Yoga instructor, Heather Van Dalfsen, to bring you a day of yoga and art. Our winter and summer Yoga + Art workshops were such a huge success, we are doing it again!
Come celebrate your life through breath, movement, color & creating. By uniting yoga, art, local food and community, you are invited to explore the SELF and open the HEART. Bring friends and your mat. Cost: $50.
TO REGISTER:
By phone or email:
Heather: heather@riverflowyoga.net or 715.574.8787;
Nancy: lalibertefineart@gmail.com or 715.551.0420
Online below:
Retreat schedule includes:
Morning Yoga Practice to awaken your mind, body and spirit
Lunch from Downtown Grocery
Lesson in art tools (brushes, acrylic paint, found objects, paper) and the many ways to express your ideas
All art supplies provided
Time to create your 'work of art'
Your art to take home and enjoy
Afternoon yoga practice to celebrate the day, yourself and community
A home yoga practice to cultivate your home practice of breath, movement, awareness and gratitude
Do you consider yourself…
Not creative?
Or perhaps you are creative, but sometimes get in the way of your creativity?
In need of control?
Too busy to take a Saturday and relax?
Then this retreat is for you to:
Create new perspectives and learn, cultivating your true potential
Stimulate both the right and left hemispheres of the brain so that both the analytical and creative hemispheres can be fully activated.
Increase your ability to step out of your routine, take a risk and appreciate whatever happens
Decrease your stress and 'I can't' response
Improve your concentration, mobility, flexibility and ability to laugh out loud!